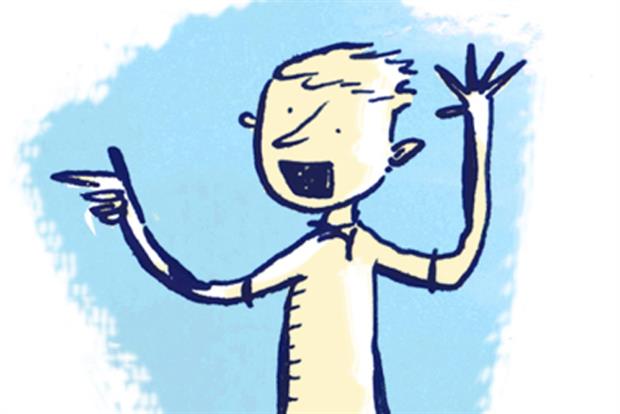 Social media: the communi­cator's blank canvas, there to be filled with wisdom, words and wit. How did we ever survive before our daily diet of updates on the minutiae of our friends' lives; breaking news; hilarious videos of pets doing silly things; or online albums of people's exotic holidays?
Our interactions and communications have changed irrevocably since the advent of social media, and while some of the content that our friends and family post may quickly lose its shine, brands tapping into this world, with all their skill and insight into communications, must surely be getting it right. Mustn't they?
Editorial-style comms
Be honest, how gripping is most social-brand communication? How many times does it bore rather than delight? Amid the constant stream of "enter this comp­etition", "like our page" or "what's your favourite flavour?", how often does your social comms force people to sit up, take notice and act?
The problem is marketers haven't recognised that the way to engage an online following is to adopt a more editorial style of communication.
To inspire, entertain and connect with people digitally, instead of viewing these platforms as another advertising channel where brand messages flow in one direction only, marketers must think of their communication more in magazine terms – involving features, news, opinions and so forth – and ensure the agencies they work with can provide that broad level of expertise.
"For content to be effective, you must strike a balance between the brand message and what the consumer really wants to hear. You're trying to marry the two and the best way to do that is with editorial content," says Sophie Griffiths, head of digital at Nexus Communications.
The wonder of social is that it offers brands the chance to play with ideas and adopt a lightness of touch, as well as creativity not possible on other platforms. As Ricky Gervais puts it, it allows a degree of "dicking around".
However, to ensure that there is method behind even the most frivolous of interactions, marketers should watch out for the five crimes of social communication.
Self-congratulation is good for your ego, but not for the audience. Your new packaging/ad/successes are not what real people want to talk about, and therefore not the drivers of social. Lazy, back-slapping posts offer no value to your followers.
The second crime is when marketers use their social plat­forms as an ad canvas to sell to consumers. "People quickly pick up that you are using them as a mark­eting tool and base for surveys that they can tire of easily," says Griffiths. Social isn't the place to talk about special offers and deals.
"The big one for me is where brands post their ads on YouTube; it's just really dull. It might get a lot of views if it's a popular TV ad, but what does that really mean? Where's the conversation, the follow up, the dialogue? There is no real traction after that. Every­one should be aiming toward integration across all touchpoints with different stories and appli­cations. It's about looking at all these platforms in slightly different ways and creating a wrapper for them all – you create a journey."

One of the great advancements that social media proffers is the ability to build dialogue with your audience, and yet so many brands are guilty of limiting their social communication to a one-way conversation.
"This is the traditional adver­tising model where you go out with the premise that no one can come back to you. But people are always talking about you, whether you like it or not, so you need a two-way dialogue," says Griffiths. Marketers should look at their community across blogs, forums, Face­book, YouTube etc, and see whether people are talking. If you're not, it's time to rethink your strategy.
With all the creative opportunities that social offers, producing dull content that people never want to come back to is a heinous crime. Griffiths argues that while creating interest is always a challenge, especially for consumers being deluged with data, a solid brand-content strategy should answer that.
Telling a story
"As consumers we are exposed to as much data in a single day as our ancestors in the 15th century were exposed to in their entire life. So, as consumers, we switch a lot of that off.
You can't be visible as a brand if all you are doing is pushing out dull messaging. You have to make it real and tangible; it is all tied into storytelling and the editorial style of communication," Griffiths says.
The final crime is unpiqued curiosity. Does your content inspire people? If it doesn't, marketers need to reflect on why they are in that space at all. If you're not seeing an increase in web traffic, or an impact on your brand tracking, an increase in sales, or your material being shared more widely, then your strategy needs a rethink.
Social media is entertainment time – in its broadest sense – so as a marketer it is about shifting your thinking from that of purely a brand guardian to that of an editor. And don't be fearful; there is no shame in getting something wrong if you learn from it. If a piece of social communi­cation doesn't elicit the response you hoped for, don't run it again; change it, tweak it, try a different tone, or alternative channel… learn from it. The best way to do this is to ask yourself, "are people taking this post and doing anything with it?"
Editors stimulate, challenge, inform and charm their readers. As a marketer, if you can think less about awareness and more about engagement and relevance, your social content will lead to lasting and profitable relationships with your consumers.